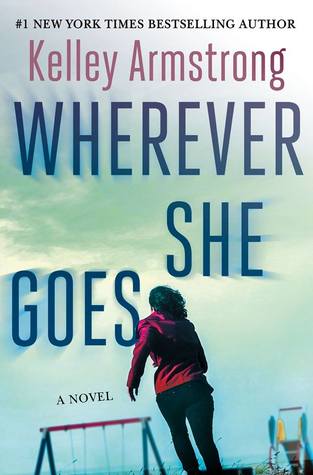 "Few crimes are reported as quickly as a snatched kid."
Kelley Armstrong is a favorite of mine. Her Watcher Series and her urban fantasy books are really well done!
I wasn't fully on board right away with this one. At first, we didn't have enough information about her and her husband and daughter for me to decide if she was a wimp or nuts. Turns out she is neither.
When Aubrey is having playtime at the park with Charlotte, she meets a young woman and her son. Aubrey is very observant. The woman is young, with what looks like old track marks on her arms. While Aubrey is chatting with her son, the young lady moves away and begins speaking angrily in Russian to someone on a cell.  How odd, she thinks.
The next time she goes to the park, she looks for the young lady and doesn't find her. But she is sure that the little boy running towards the parking lot is her son. And from his screams for help, she is positive he is being kidnapped.
The police don't believe her. No one believes her. Which had me thinking. Why? Why are all the moms at the park treating her like a pariah? What don't we know? And there is.
Some of it was heartbreaking, some of it was secrets and lies, but in the end, she has to answer the question. How far do you go to protect someone else's child?
There were numerous subplots going on her as well. Which muddied the waters a bit.
All in all, it was a good read.
Well Done!
NetGalley/ June 25th, 2019 by Minotaur Books