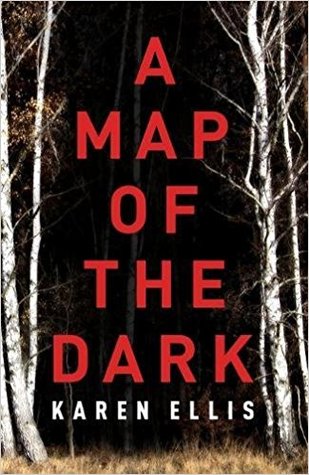 The first in a series, A Map of the Dark by Karen Ellis, introduces us to FBI Agent Elsa Myers. Elsa is a complex character with a dark past and a lot of secrets.
Right now her father is dying and she is by his side when she receives a call for help from New York City. She has been asked for personally because of her track record finding missing people.
Ruby, a teenager, has gone missing. With a lot of misdirection from friends hiding their own secrets, the case is becoming more difficult and putting her own family in danger as well.
Working with Detective Lex Cole is proving difficult. Elsa is a very private person and Lex is trying to find a crack inside that hard shell she has put in place to protect herself. But for this case, she is going to have to face the darkness of the past and find these girls before it's too late.
A new police procedural thriller series is always a welcome gift. While we didn't get a lot of Elsa's past and how she became an agent, it's a series and since I'm now reading the second one, I can tell you it just gets better!
Well Done!
Netgalley/ January 2nd 2018 by Mulholland Books