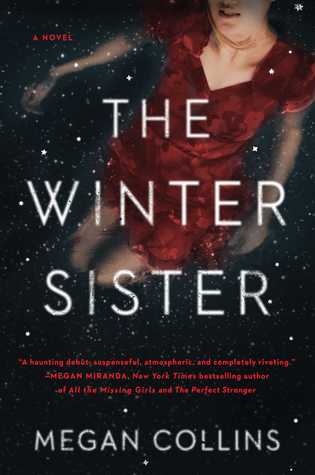 In this spellbinding and suspenseful debut, a young woman haunted by the past returns home to care for her ailing mother and begins to dig deeper into her sister's unsolved murder.
At 14, Sylvie's older sister, Persephone sneaks out of their bedroom window to meet a boy. Sylvie saw her sister get into her boyfriend, Ben's, car. Three days later her dead body is found in the snow. And no one has been charged with her murder.
Her once close bond with her mother disappeared the same day. She crawled into a bottle of Vodka and Sylvie went to live with her aunt.
At age 30, Sylvie has an art degree but is working as a tattoo artist and living with crippling guilt and a lot of questions.
As if getting laid off isn't enough drama, a phone call from her Aunt Jill puts her right back into her childhood home with a mother now stricken with cancer, but sober. Things are tense. Sylvie is frustrated and haunted by the murder of her sister and no one being held responsible.
Meeting up with Persephone's old boyfriend at the cancer center shocks her to her core. She has always believed he killed her sister, but now she isn't so sure.
Digging into the past she will find shocking secrets kept by her mother and her sister. She will come face to face with a killer but she isn't about to back away from getting answers.
Even after I had my own suspicions about what was going on the writing was just so good I barely came up for air. This story asks the question exactly how well do we know our mothers, our sisters? And how one decision can shape so many lives over so many years.
The writing is so smooth, it carries you right along through the good, the bad and the really ugly. The characters are real and deeply flawed in some cases. As a debut novel, I don't think you can get much better!
Well Done!
Netgalley/ February 5th 2019 by Touchstone/ Atria Books