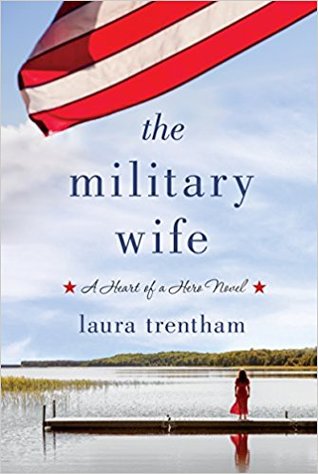 A Heart of a Hero Novel
Harper Lee Wilcox has only loved one man. Noah Wilcox, a Navy SEAL and the father of her son, Ben. It's been 5 years since his death and  she is ready for a new challenge. She also wants answers. She doesn't want the standard military version, she wants to know everything.
While visiting with another SEAL wife, also her best friend, Allison, she finds out that the man who showed up at her door after Noah's death with a certificate of bravery and $100,000.00 is Bennett, Noah's best friend in the Navy who was there when he died. But he isn't talking. He's fighting his own demons and trying to keep a promise he made to Noah. And soon they are falling in love.
I really enjoyed the telling of the lives of military wives. How much they give up to follow their husbands career, having to give up their own. It doesn't matter how many degrees you have when prospective employers won't hire you because you will probably not be in one place very long. And I loved Harper's idea of a business that could be an ideal fit for the wives who want something more than volunteering.
PTSD is in the forefront here also. While I believe this was a Romance book, it was nicely balanced by real life issues and fears and how to cope with something you don't even understand.
Netgalley/ February 5th 2019 by St. Martin's Griffin