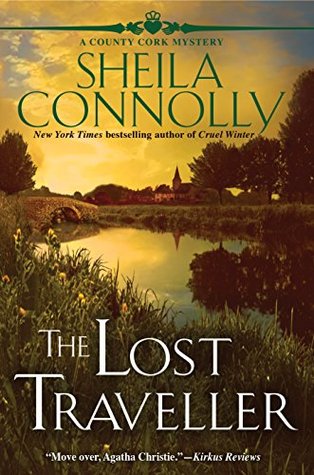 This is the seventh in the County Cork Mystery Series

Pub owner Maura Donovan is settling into a charmed life in Ireland—until a mutilated body on her property ends her lucky streak. 
Maura has been in County Cork for a year now, running Sullivan's Pub and adjusting well to life in Ireland after moving from Boston.
One busy afternoon she is sitting on a low wall behind the pub and discovers a body. No one seems to know who he is or why he was dumped behind the pub.
Maura seems prone to whining about problems rather than solving them, which I found annoying. Her pub seems to be empty most of the time and yet she is usually not even there, but out thinking about her problems of staff, putting in a kitchen and keeping the pub in the black. I just found her to be a bit flaky to tell the truth.
I really did like that the author used common Irish speak. I loved the travellers but there just wasn't enough about them and the ending was a bit disappointing.
Netgalley/Crooked Lane Books January 08,2019