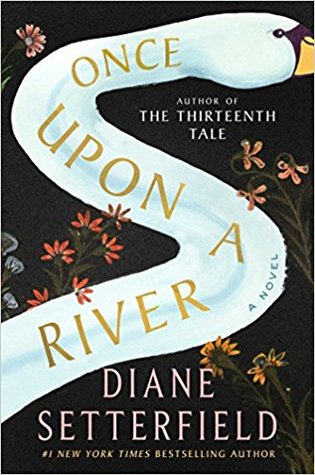 From the author of The Thirteenth Tale comes this offering from Setterfield.
In a small village on the Thames folks gather at the local pub to tell stories. And what storytellers they are. As they are warming themselves and having a drink or two the doors burst open and a monstrous looking fellow with a drowned child in his arms falls into the room.
The little girl is obviously dead. The poor man has had some type of accident leaving his face banged up and his eyes swollen. As nurse Rita tends to his wounds and leaves him to rest she checks on the child.
After hours, the little girl is obviously dead. No pulse. No breath. Until suddenly she breathes. And is alive. Or is she?
There is so much wonderful folklore and storytelling going on in this tale!
Storytelling is a gift. And this was a really good one. Part fable, part fantasy and pure enjoyment from beginning to end!
Netgalley/ December 4th 2018 by Atria/Simon and Schuster