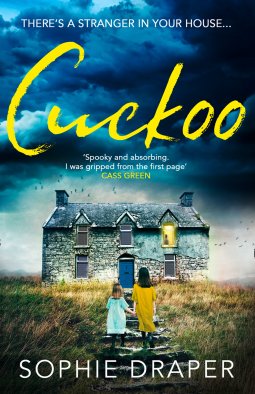 There's a stranger in your home…
Or is there?
Coming back to her childhood home in Derbyshire for her step-mother, Elizabeth's funeral, Caro is happy to see her sister who has been out of touch for a long time.
When she is told that the house and everything her father had was left to her and her sister. When her sister tells her she has no interest in any of it and wants Caro to have it all. Coming off a bad break up it seems perfect for her to live in the house and have a new start.
But as Caro begins to go through and sort out all of Elizabeth's belongings, things start getting weird. Is there a ghost in the house or is someone trying to harm her? The trouble is Caro can't remember a lot of her childhood and what she is about to find out will shock her to her core!
This was one twisty, wicked good tale! Even I wasn't sure who the bad people were.
Well Done! 5*
Netgalley/November 29th 2018 by Avon UK
Let me say that this has been one of the hardest secrets I've had to keep! When a publisher emails you that you can't show the title, the story and that you can not even talk about it until Halloween! Oh how happy I was to hear from her today! So here it is!