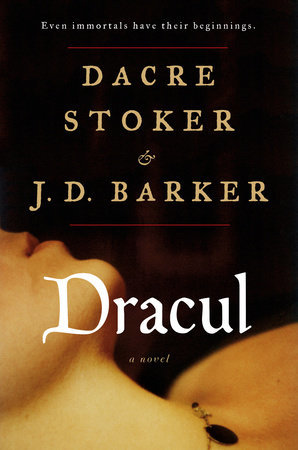 The prequel to Dracula, inspired by notes and texts left behind by the author of the classic novel, Dracul is a riveting novel of gothic suspense that reveals not only Dracula's true origins but Bram Stoker's — and the tale of the enigmatic woman who connects them.
J.D.Barker teams up with the great-grandnephew of Bram Stoker to bring us this prequel, if you will, to the Dracula novel. If you have ever wondered how he came up with such a tale, this book will let you know in great detail. Chilling detail!
If you are thinking of shiny, sparkly vampires, stop. That is not what this is. This is the story of Bram. As a child and as an adult. Much of the book is based on his own writings, notes and journals. Names and places are changed in some places, but this book rings true in every sense.
It is evil, and frightening and not one bit nice. And I loved every gory minute of it! These are the vampires that are powerful and contemptuous of humans. They leave death and destruction in their wake. And at one point even I had to put down the book and just check my windows and doors. It rings that true.
I was fortunate enough to receive this from Netgalley but the hard copy I will buy and not let you borrow it.
Netgalley/October 2nd 2018 by Putnam