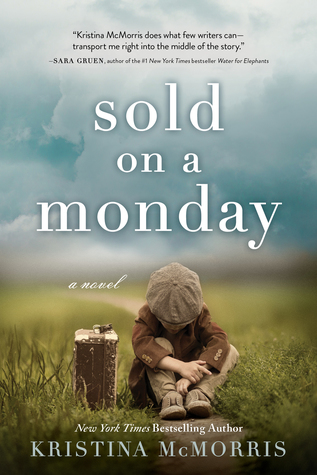 This sign, from a 1948 newspaper is what sparked the story the author has told us. Times were hard and after the Great Depression and the War there were more and more single mothers trying to raise children but unable to keep them fed or clothed. 
Ellis Reed knows hard times and family tragedy. He wants to be a reporter. He wants to make a difference. On the way to a lead on a story he sees two little boys sitting on their porch with a sign saying 2 Children For Sale. He is struck by this and can't get it out of his mind. He develops the picture fully intending to write an entire piece about this but something happens and when he returns to get another photograph, he is told the family got a job and moved.
Across the street the Dillard family is in the same situation. And little Ruby and her brother Calvin let him take their photograph instead.
Lilly Palmer is working at the same newspaper. Lilly has a secret. Where is she going every week-end? She is the one who showed their Chief the picture of the boys and he wanted a story. But substituting another photograph will have consequences that ripple far out and cause their very lives to be in danger.
This is a strong story. Based on real life events, this is a story of loss, desperation,love and family bonds. It was beautifully written and I am better for having read it.
Netgalley/August 28th 2018 by Sourcebooks Landmark