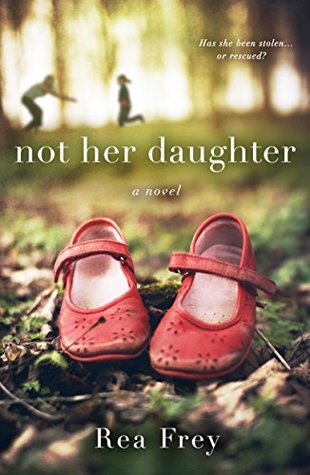 I really wanted to like this book. I did. The one question it claims to ask is how far you would go to protect an abused child?
I can say honestly that kidnapping her is not one of those things.
Told from the point of view of the mother, Amy, and the kidnapper, Sarah. Sarah sees Emily first in an airport being treated roughly by her obviously stressed mother. And when she sees her at a school next, she pretty much stalks her until she is alone and takes her.
Police are called. Several times Sarah and her vehicle are spotted. In one part they actually have her tag number, but still don't know who she is? Her ex boyfriend turned her in. Still the police have no idea. This was a hard part for me to find believable in this day and age of cell phones and Amber Alerts.
And as for the ending, really? Just call up the bad mom and ask to keep the child? Then what? How does that work? How do you get a birth certificate to start school? And the cops just quit looking?
For me this just wasn't even close to being believable.
Netgalley/ August 21st 2018 by St. Martin's Griffin