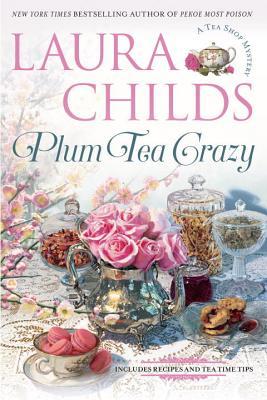 Theodosia Browning investigates a Charleston steeped in tradition and treachery in the latest Tea Shop Mystery from New York Times bestselling author Laura Childs.
While viewing the harbor's Gaslights and Galleons Parade from the widow's walk of Timothy Neville's Charleston mansion, local banker Carson Lanier seemingly tumbles over a narrow railing, then plunges three stories to his death. But a tragic accident becomes something much more sinister when it's discovered that the victim was first shot with a bolt from a crossbow.
At the request of the mansion owner, Theodosia investigates the tragedy and is soon neck-deep in suspects. An almost ex-wife, a coworker, a real estate partner–all had motives for killing the luckless banker, but one resorted to murder to settle accounts.
This is the 19th book in this series and I have read them all. For the characters, the setting and of course the tea and recipes! It's like visiting with old friends.
The characters are still evolving and we have some new additions to the group. Drayton is even a bit looser in this one and we meet more of Haley's family. Theodosia has a nice boyfriend and that is coming along nicely. We still have Tidwell, who I enjoy very much, but Detective Riley is more Theo's cup of tea.
This one was also hilarious! Cat fights, and women behaving badly in public! Oh the horror in Charleston society.
Already waiting on the next one!  Great job.