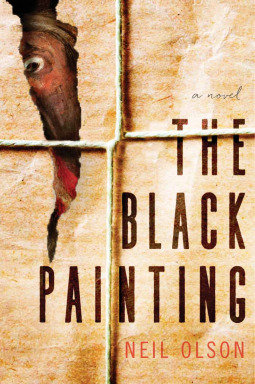 A literary mystery about an old-money East Coast family facing the suspicious death of its patriarch, and the unsolved theft of a Goya painting rumored to be cursed.
There were four cousins in the Morse family: Kenny, the West Coast lawyer; James, the medical student; his seductive, hard-drinking sister Audrey; and Teresa, the youngest.
Summoned by their grandfather to his mansion, none of them had visited the family estate since a prized painting disappeared: a self-portrait by Goya, rumored to cause madness or death. Afterwards, the family split amidst accusations and suspicions.
Any hope that their grandfather planned to make amends evaporates when Teresa arrives finding him dead, his gaze upon the spot where the painting once hung. Teresa hopes to find the reasons behind her grandfather's death and the painting's loss, but to do so she must uncover ugly family secrets, and confront those who would keep them hidden.
There is no doubt that Goya's paintings are disturbing. And this mysterious and suspenseful book  was just as disturbing.
15 years after the theft of the supposedly cursed painting, the four cousins are summoned back to the house of their grandfather. When Teresa and Audrey arrive they find the man dead. His face a frozen mask of horror and fear.
Questions fly as they find out the boys had already met with the grandfather and now not only is the man dead, but his housekeeper is missing.
When the entire family descends on the manor we quickly see that they are a cursed bunch. Whether the painting actually was possessed by a demon or whether the fear was instilled deliberately these were some very messed up characters!
Teresa, who has some mysterious illness that we never found out exactly what it was, was probably the only innocent in the bunch however I felt the characters weren't developed to the point that we knew or cared about any of them.
In the end it appeared greed was the motive for everyone's actions and whether they were all stark raving mad to begin with or became that way later isn't clear.
The tale is a fine idea, but the character development I felt was lacking.
Netgalley/Hanover    Release January 09, 2018