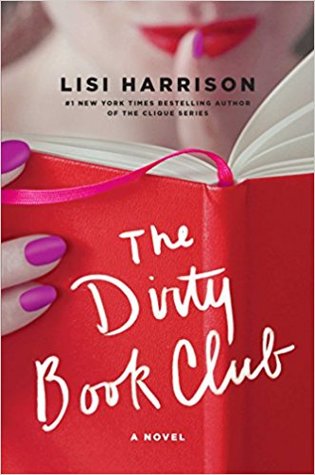 Author of YA series THE CLIQUE, Lisi Harrison's debut adult novel THE DIRTY BOOK CLUB, about four women in the 1960s who start reading provocative fiction and form a secret club that changes their lives,
I wanted this book as soon as I saw it on Netgalley! Dirty Book Club? Were we all going to read Fifty Shades and then talk about it?
This group of women started in the 60's. Reading banned or dirty books hidden behind the oh so prim cover of a domestic how to book. They are unfiltered and learn more about themselves and their sexuality than any book club I have ever been a part of!
And along the way they are there for each other through everything. Thick or thin, they take care of each other.
When it's time to pass on the key to the club, the four of them hand over the reigns of the book club to four women who couldn't be more different. Or are they?
This was such a fun read! You really must read it! Now I'm off to start my own DBC!
Thank you Netgalley/Gallery  Releases on the 10th of October!