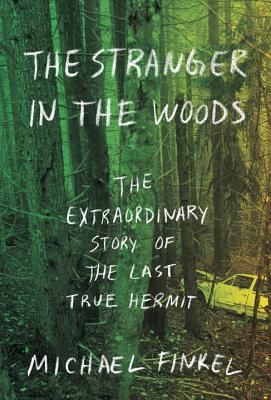 THE EXTRAORDINARY STORY OF THE LAST TRUE HERMIT
When Christopher Knight was 20 years old, he quit his job, drove to rural Maine, got out of his car, leaving the keys on the console and walked into the woods.
That was in 1986. In 2013, after some 27 years of living as a hermit, he was arrested while stealing food from a summer camp.
Finkel covers nearly 3 decades of living entirely outdoors in the woods of Maine. To survive, Knight broke into nearby cabins, more than a 1,000 times. He only took what he needed. Food, batteries, old clothing, gas. He never broke a window or a door or took anything of value. Some residents started leaving things out for the hermit to take.
This book examines the history of solitude and hermits as well as the benefits and severe effects of living this life. The trial is short and really no one wanted him to go to jail, but he did. And when he got out he had no idea how to live in this world and wanted more than anything to be left alone.
There were some really good quotes in here on solitude. My favorite is from French philosopher Jean-Jacques Rousseau, "because to me the most desolate solitude seems preferable to the society of wicked men which is nourished only in betrayals and hatred."
A most interesting read, Mr. Finkle!
xx Patricia