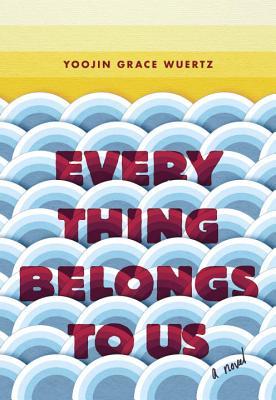 Seoul, 1978. At South Korea s top university, the nation s best and brightest compete to join the professional elite of an authoritarian regime. Success could lead to a life of rarefied privilege and wealth; failure means being left irrevocably behind.
For childhood friends Jisun and Namin, the stakes couldn t be more different. Jisun, the daughter of a powerful business mogul, grew up on a mountainside estate with lush gardens and a dedicated chauffeur. Namin s parents run a tented food cart from dawn to curfew; her sister works in a shoe factory. Now Jisun wants as little to do with her father s world as possible, abandoning her schoolwork in favor of the underground activist movement, while Namin studies tirelessly in the service of one goal: to launch herself and her family out of poverty.
But everything changes when Jisun and Namin meet an ambitious, charming student named Sunam, whose need to please his family has led him to a prestigious club: the Circle. Under the influence of his mentor, Juno, a manipulative social climber, Sunam becomes entangled with both women, as they all make choices that will change their lives forever.
In this sweeping yet intimate debut, Yoojin Grace Wuertz details four intertwining lives that are rife with turmoil and desire, private anxieties and public betrayals, dashed hopes and broken dreams while a nation moves toward prosperity at any cost.
Set in a time of great upheaval and change, protests and women living at the bottom rung of society, this book explores the relationships between the haves and the have nots as well as family structures in this time and place.
Jisun and Namin are total opposites socially but they both know they want more.
Everything Namin does is to further her goal of becoming a doctor and getting her family out of poverty. She is exceptionally bright, which affords her more access to education than most in her town.
Jisun is rebelling against her father and his wealth and power not only in businesss but over her as well.
I would like to have heard more in the end from Namin's point of view.
I really liked the look at the part Americans have played in this country for years and the animosity towards them and the women who dared to love them.
It was a good story.
Thank you to Netgalley and Random House for this one! Release is Today!