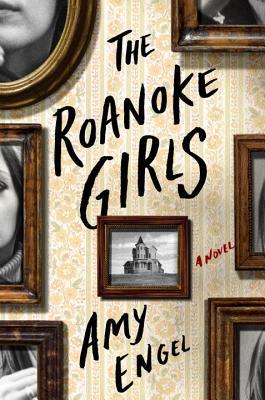 "Roanoke girls never last long around here. In the end, we either run or we die."
After her mother's suicide, fifteen year-old Lane Roanoke came to live with her grandparents and fireball cousin, Allegra, on their vast estate in rural Kansas. Lane knew little of her mother's mysterious family, but she quickly embraced life as one of the rich and beautiful Roanoke girls. But when she discovered the dark truth at the heart of the family, she ran fast and far away.
Eleven years later, Lane is adrift in Los Angeles when her grandfather calls to tell her Allegra has gone missing. Did she run too? Or something worse? Unable to resist his pleas, Lane returns to help search, and to ease her guilt at having left Allegra behind. Her homecoming may mean a second chance with the boyfriend whose heart she broke that long ago summer. But it also means facing the devastating secret that made her flee, one she may not be strong enough to run from again.
As it weaves between Lane s first Roanoke summer and her return, The Roanoke Girls shocks and tantalizes, twisting its way through revelation after mesmerizing revelation, exploring the secrets families keep and the fierce and terrible love that both binds them together and rips them apart.
I have read quite a few early reviews for this book. It looks like one of those that people either love or hate.
The Roanoke family tree has no branches. That should be yur first clue that something is not quite right at the Roanoke house. In the blurb it says 'an estate in Kansas", I've lived in Kansas. Estate? It sounds more like a House of Horrors. Where are the police in this town? Where are Child Services? Heck, where is any responsible adult?
The only character I felt anything for was Cooper the long ago boyfriend that Lane didn't bother telling goodbye when she fled. The rest of them had not one redeeming quality. Just bad people doing bad thngs and thinking it's normal.  It is not.
A dark, and deeply disturbing story of abuse.
Thank you to Netgalley for the opportunity to read it. The book is scheduled for a March 2017 release.
Another look?  Check out   Literary Dust  Thanks for the heads up!