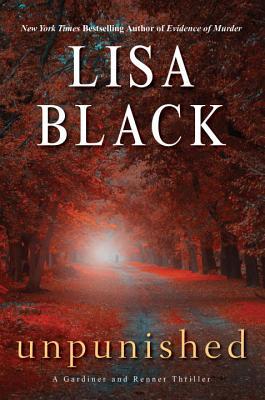 Maggie Gardiner, a forensic expert who studies the dead, and Jack Renner, a homicide cop who stalks the living, form an uneasy partnership to solve a series of murders in this powerful new thriller by the bestselling author of That Darkness. 
It begins with the kind of bizarre death that makes headlines literally. A copy editor at the Cleveland Herald is found hanging above the grinding wheels of the newspaper assembly line, a wide strap wrapped around his throat. Forensic investigator Maggie Gardiner has her suspicions about this apparent suicide inside the tsunami of tensions that is the news industry today and when the evidence suggests murder, Maggie has no choice but to place her trust in the one person she doesn t trust at all . . .
Jack Renner is a killer with a conscience, a vigilante with his own code of honor. In the past, Jack has used his skills and connections as a homicide detective to take the law into his own hands, all in the name of justice. He has only one problem: Maggie knows his secret. She insists he enforce the law, not subvert it. But when more newspaper employees are slain, Jack may be the only person who can help Maggie unmask the killer– even if Jack is still checking names off his own private murder list."
This had a Dexterish feel to it except Jack is a cop, who has gotten fed up with all of the recycling in and out of jail of killers and just downright bad people. Maggie is a forensics scientist for the Cleveland PD and she knows about Jack and he knows that she knows.
You don't have to have read the first book, but I would. Maggie is spending a lot of time babysitting and making sure Jack is sticking to their deal and not killing anyone. They have a rather uneasy truce between them. While her ex-husband is slightly suspicious.
They are back working together when a copy editor at the newspaper is found hanging from the walkway dead. The print side of the paper is on a fast downhill slide, as most papers are. This was a very timely story in that regard and I learned quite a bit about the news business, as does Maggie.
When more people start dying, the one thing they have in common is they all work for the paper. It's up to Jack and Maggie to figure out why and who is behind this.
i really enjoyed this book and you can't help but like Jack!  Maggie has developed nicely in this book. Bold, more sure of herself. All in all it was a really good thriller and I would highly recommend it.
Thanks to Netgalley and Kensington.  Try it out Here
About the Author:
Lisa Black spent the happiest five years of her life in a morgue. Strange, perhaps, but true. After ten years as a secretary, she went back to school to get a Bachelor's degree in Biology from Cleveland State University. In her job as a forensic scientist at the Cuyahoga County Coroner's Office, she analyzed gunshot residue on hands and clothing, hairs, fibers, paint, glass, DNA, blood and many other forms of trace evidence, as well as crime scenes.
She had her life sorted out just the way she liked it until her husband got fed up with Cleveland snow and moved them to Florida, 1400 miles away from her family and her career. Not that she's bitter or anything. Now she works as a latent print examiner for the city of Cape Coral, Florida, police department, working mostly with fingerprints and crime scenes.
Lisa has lectured at writer's conventions and appeared on panels. In her life as a writer she's a member of Sisters In Crime, Mystery Writers of America and International Thriller Writers. In her life as a forensic specialist she's a member of the American Academy of Forensic Scientists, the International Association for Identification, the International Association of Bloodstain Pattern Analysts and is certified by the American Board of Criminalistics. She has had over 741 hours of instruction in forensic topics and has testified in over 50 trials.