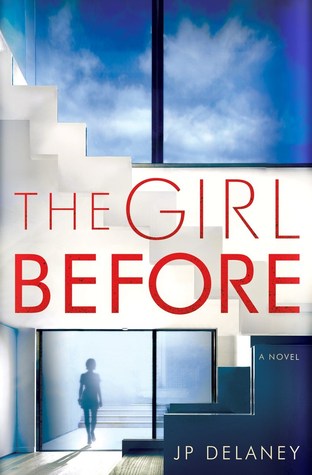 A true Psychological Thriller! I wanted it to keep going! Even though I did not see that ending coming. Which is wonderful.
The story of two women, Emma/Then and Jane/Now. Flipping back and forth between the two seamlessly.
Their only connection is a house. One Folgate Street. An odd house with an even odder owner, the architect who designed it to live in with his own family. Now it sits empty, as if waiting for the right tenant.The vetting process is extreme and the house comes with an iron clad list of rules. Think Minimalist, extreme minimalist. The house is built to read and anticipate your needs and moods. The house is almost a character itself in the story. There comes a time when you wonder if the house is guilty!
Emma and her boyfriend, Simon, move into the house after Emma was home alone when there was a break in. Thinking she would feel safe here in this house and that they could learn to live simply.
Jane moves in after her own traumatic experience and soon discovers the previous tenant died in the house. This doesn't seem to bother her, but it does send her on a quest to find out who killed this girl, and that quest puts her own life in jeopardy.
Edward Monkford, the architect, has some issues, but is he a killer?
I can tell you that no one in this book is who or what they seem. Reading this was like peeling back the layers of an onion, until you finally get to the center of it and realize you really never know anyone.
The twists and turns were fast and shocking. The author's head must be a very interesting place to be!
There are so many good UK writers out there. I don't know if they have always been there or maybe I just wasn't looking in the right place. The past 5 books I've read have been by UK writers and I am loving what they are doing!
I will definitely read this again and recommend it! Thank you to Netgalley for allowing me to read this copy. The Release Date for this book is January of 2017.
ABOUT THE AUTHOR
J. P. Delaney is the pseudonym of an an acclaimed crime writer who is also a creative director for the largest advertising agency in the U.K.