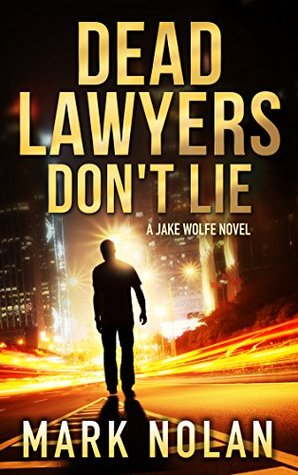 Jake Wolfe, former Marine ( and probably a lot more than that), is living and working in San Francisco as a photo-journalist.
One day as he is at the golf course scoping out an unscrupulous  attorney for a story and as he watches, through his camera lens the attorney is shot and killed.  Looking up through his telephoto lens, he snaps a perfect picture of the killer and the killer gets a perfect view of Jake.
Former Marine buddy, friend and SFPD investigator, Terrell shows up at the scene, Jake gives him all he has and then goes out on his own to try and find this guy who he is pretty sure plans on making sure Jake doesn't live long.
As the point of view shifts between the characters in the story, we learn that the killer goes by the name of The Artist and is working for a Chairman Banks who is working with a lot of influential and wealthy people who are equally corrupt.
Jake is charming, smart and has a lot of secrets. And so do the other characters. It was hard not to feel for them even though they were being not very good versions of themselves. Terrell and Jake work great as a duo. Throw in a dog, a beautiful Vet and a crazy ex-girlfriend and someone killing lawyers? I'm in!
Looking forward to much more of Jake Wolfe!
About the Author:
Mark Nolan began his writing career as a successful entrepreneur who created news stories for businesses that were featured in The Wall Street Journal, National Geographic, Parade, Readers Digest and Associated Press. Nolan was born in San Francisco, grew up in the Bay Area of California, and has also lived in the Pacific Northwest and Hawaii.
You can check out his website at marknolan.com