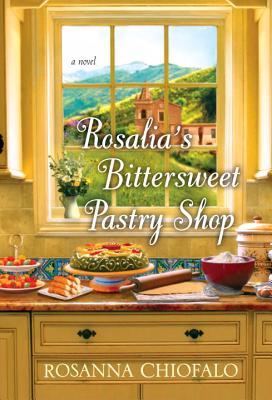 The book begins in 1955 and then jumps to 2004. The story of Rosalia begins when the Carmelite Order at Santa Lucia del Mela, Messina,Sicily,led by Madre Carmela, finds a half-dead girl while they are out gathering almonds from the groves, to use in their incredible and world famous pastries.
Jumping ahead to 2004, Claudia Lombardo, a food writer, has come to the convent to see for herself what is so special about these particular pastries and write a book about them and the Nuns.
When she arrives, she is met by Sorella Agata, who is now Mother Superior of the Order and the one who makes the amazing pastries.
Hoping to find whatever secret ingredient is in these delectable desserts, Claudia sits with Agata and listens to a story of a kidnapped girl, of loss, of sorrow and of love and friendship. A story of great faith and hope. It was a story that made my mouth water and made me cry.
It is a beautifully descriptive book and a well written story by Ms. Rosanna Chiofalo. I was lucky to receive a copy from Netgalley in return for an honest review. Honestly I enjoyed it very much and look forward to reading more of Ms. Chiofalo's work.
As an added bonus, there are recipes in the back!